CHILDCARE PROVISION FOR WOMEN'S EMPLOYMENT
By Sojin Yu
What are the effective ways of promoting women's involvement in paid work within developing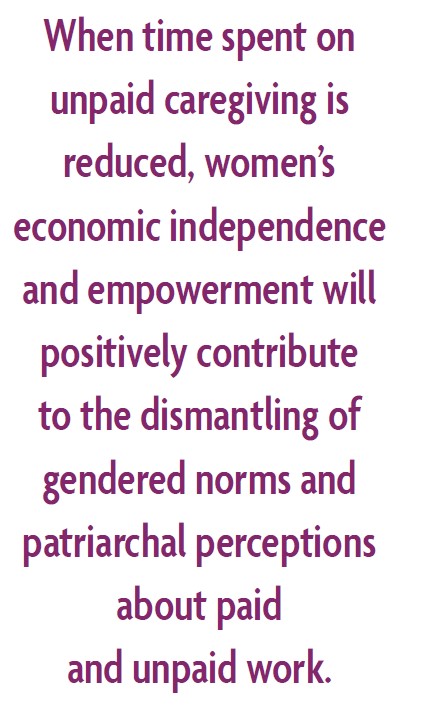 countries? Ensuring increased job availability for women and the development of public infrastructure such as roads and transportation are crucial. However, even if these are provided, gender norms often powerfully preclude women from participating in employment outside the household in many countries. Such gender norms include strong cultural beliefs and practices at both the individual and collective levels, which frame women primarily as being responsible for childcare and unpaid household chores. The resultant time-poverty for women makes it difficult for them to engage in paid work. 

Research has shown that the time spent on childcare negatively affects a woman's likelihood of employment as well as other labor market outcomes such as their type of work, hours of work, productivity, and earnings/profits (Gunatilaka 2013; Floro and Komatsu 2011; Qi and Dong 2016). A survey on women's desire also shows how less time spent on care could translate into more time available for paid work: most of the women (surveyed across five rural communities in Colombia, Ethiopia, the Philippines, Uganda, and Zimbabwe) responded that if childcare services were provided, they would be able to take on more income-generating activities/agriculture, followed by additional leisure, sleep, and personal care (Karimli et al. 2016). Yet, in most developing countries, the reality is a virtual absence of public financial support for childcare. Women thus lack free time to participate in the labor market, which leads to their lack of bargaining power relative to men and the persistence of limiting gender norms, all of which again prevent women from engaging in paid work, and hence the vicious circle continues.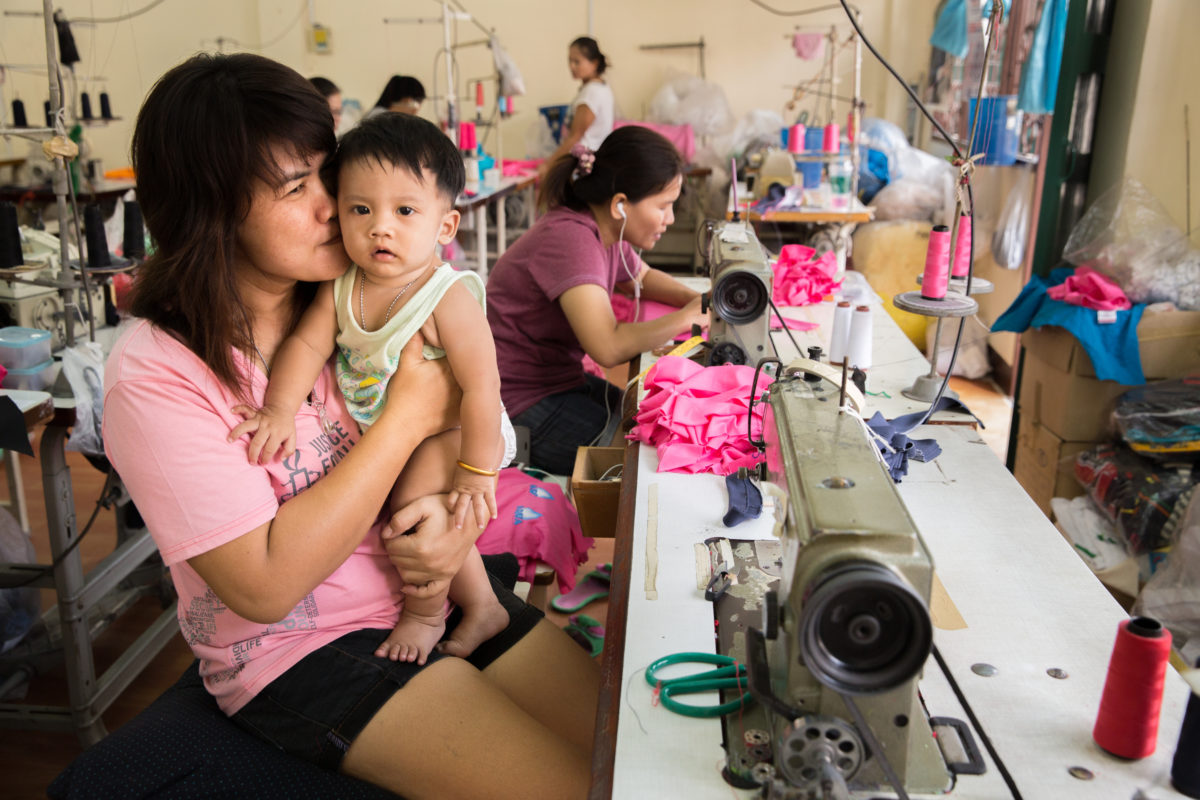 While it may not be a means to explicitly tackle gender-unequal social norms, the provision of childcare could potentially serve as a pragmatic way to break this negative loop. Research on center-based childcare services, including Early Childhood Development (ECD) in developing countries, has mostly focused on its effects on children, which are mostly positive. However, recent evidence of the direct positive effects of center-based childcare on a mother's chances of employment in Africa and Asia has also emerged (for example, Clark et al. 2019; Kak and Govindaraj 2018). Given the complexity of measuring/evaluating norms as well as the potential resistance to any attempts to introduce cultural changes, the provision of childcare services could offer an effective alternative strategy to encourage greater gender equality. It is easier for families to holistically consent to the practical support pertaining to childcare, which is also accompanied by the merit of raising children's educational development. Once women's time-poverty issues are realistically addressed through childcare services, other programs on gender norms can perhaps emerge more easily. When time spent on unpaid caregiving is reduced, women's economic independence and empowerment would positively contribute to the dismantling of gendered norms and patriarchal perceptions about paid and unpaid work.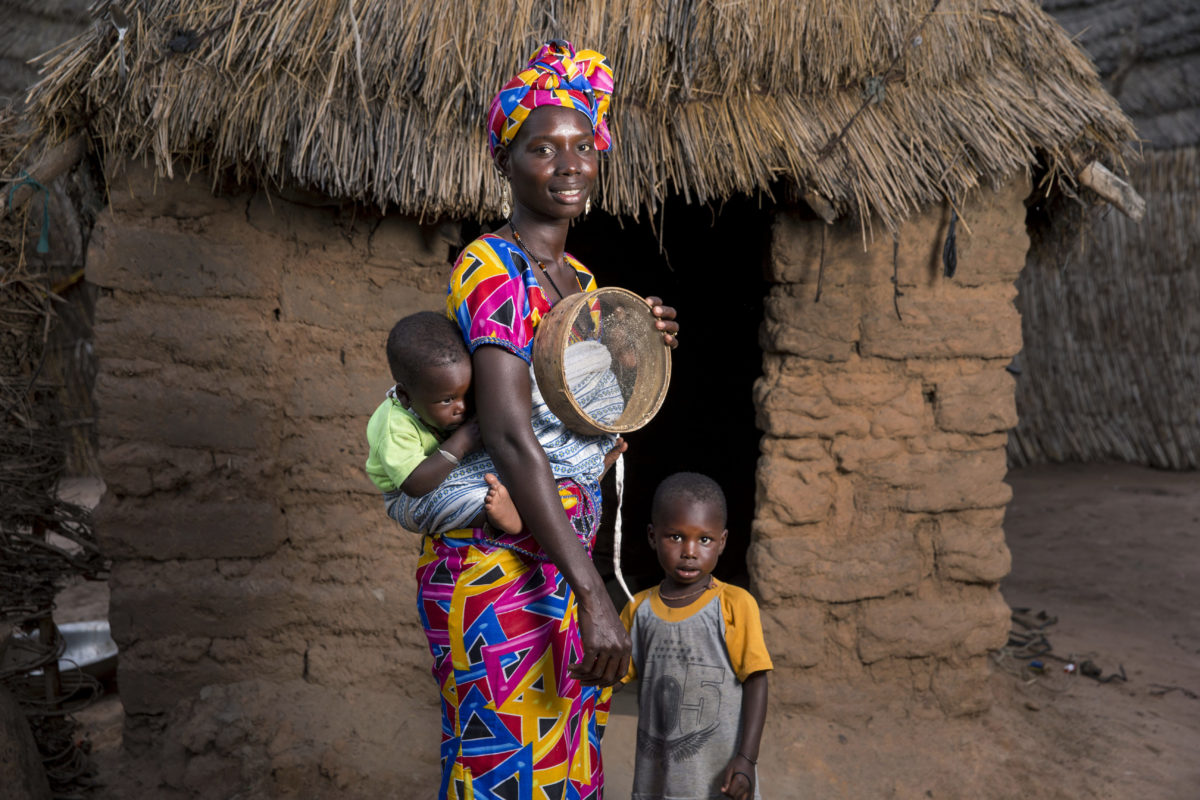 Albeit, simply providing childcare alone does not guarantee an increase in women's employment. Childcare services need to be affordable, of high quality, and compatible with mothers' work schedules. For example, when public childcare does not adequately offer a time schedule that is compatible with full-time employment, research reports that childcare does not necessarily increase women's employment levels (Li 2017). When affordable childcare services lack such quality, mothers often opt for alternatives such as grandparent-provided childcare or even deciding not to work themselves, an outcome that is common in China. However, these grandparents are again mostly women who are disproportionately burdened with unpaid childcare work, and whose own possibilities for labor force participation and economic empowerment are hindered in turn (Mao et al. 2018; Wang and Zhang 2018). Additionally, given the declining availability of family assistance for care in developing countries due to dramatic social transformation resulting from urbanization, migration, and an increase in single-mother households, and the pressing economic need faced by many poor households in these countries to engage in income-generating activities, it is not realistic to expect traditional family support for childcare to continue to remain as relevant as it has been in the past.

Women's employment does not automatically guarantee their empowerment. However, it is impossible to fathom women's empowerment in contexts where they are not even given an equal opportunity for paid work because of the unequal imposition of the responsibility of childcare on them. It is imperative to introduce more comprehensive social protection policies that would foster a change in family circumstances, including care-giving responsibilities. The incorporation of ECDs or public childcare services within wider social protection policies would not only improve child development but also augment economic opportunities for women through reduced care-giving responsibilities. Such developments would also usefully support the progressive recognition of the care economy for the benefit of countless young children and their mothers.

Clark, S., Kabiru, C.W., Laszlo, S., & Muthuri, S. (2019). "The Impact of Childcare on Poor Urban Women's Economic Empowerment in Africa." Demography, 56(4), 1247-1272.
Floro, M.S., & Komatsu, H. (2011). "Gender and Work in South Africa: What Can Time-Use Data Reveal?" Feminist Economics, 17(4), 33-66.
Gunatilaka, R. (2013) To Work or Not to Work?: Factors Holding Women Back from Market Work in Sri Lanka. ILO DWT for South Asia and Country Office for India. New Delhi: ILO.
Kak, M. & Govindaraj, R. (2018). Evaluating Integration in the ICDS: Impact Evaluation of an AWC-cum-creche pilot in Madhya Pradesh (English). Washington, D.C.: The World Bank Group.
Karimli, L., Samman, E., Rost, L., and Kidder, T. (2016). "Factors and Norms Influencing Unpaid Care Work: Household Survey Evidence from Five Rural Communities in Colombia, Ethiopia, The Philippines, Uganda and Zimbabwe." Oxfam Women's Economic Empowerment and Care Report.
Li, Y. (2017). "The Effects of Formal and Informal Child Care on the Mother's Labor Supply— Evidence from Urban China." China Economic Review, 44, 227-240.
Mao, S., Connelly, R., & Chen, X. (2018). "Stuck in the Middle: Off-farm Employment and Caregiving among Middle-aged Rural Chinese." Feminist Economics, 24(2), 100-121.
Qi, L., & Dong, X. Y. (2016). "Unpaid Care Work's Interference with Paid Work and the Gender Earnings Gap in China." Feminist Economics, 22(2), 143-167.
Wang, Y., & Zhang, C. (2018). "Gender Inequalities in Labor Market Outcomes of Informal Caregivers near Retirement Age in Urban China." Feminist Economics, 24(2), 147-170.